Defendsite Security
We remove malware super fast. We fix infected websites usually within a day. Defendsite.com will perform a complete cleanup, removing all malicious code. Defendsite.com performs a thorough propriety scan of your website and performs an investigation. We fix all hacked websites within usually a day. There are no monthly payments, only one-time fees, starting from $99. We then offer professional security support for your hacked website. We are the best at what we do. Give us a try.
Here's why:
Flexible and affordable rates.

We fix the website usually on the Same-day. Give us a try.

We offer 365-days free support. Never get hacked again. If it happens, We will fix it again for free.
We remove malware

fast

.

We then secure your website

guaranteed!
No Monthly Fees
Examine
We investigate the core files, weak points and possible breaches.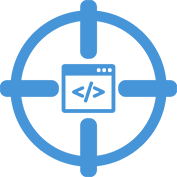 Reconquer and Clean
Once malicious files are discovered, we do appropriate actions to exterminate them and rescue vital files.
Optimize and Defend
In the final phase, we update and harden the defenses.
5 WARNING SIGNS




Page Redirects and
Defacements

Contact and Newsletter Form Spam Activity
We explain below how we defend your website.
Google Blacklist Removal.




Your visitors can safely access your website again, without any security warnings.
Email Blacklist Check.




If your site was used for spam activities, all your legitimate outgoing correspondence will be marked as spam.
Website , WordPress and Plugin Updates.




It's crucial to keep your site up-to-date, including plugins and themes. This way, you will disable all the security vulnerabilities.
Continuous monitoring of your site.




24/7 monitoring for detecting suspicious activity on your website.
Companies we have worked with.